Debt settlement can save the day for many who may not even be aware of it
Try our Debt Planner - Credit Card Calculator to see how much you can save with a consolidation loan.
In this section:
Do I need a lawyer for debt settlement?
Not enough money to pay bills!
Should I declare personal bankruptcy?
What is the statute of limitations on debt?
---
Use one of these:
---
---
---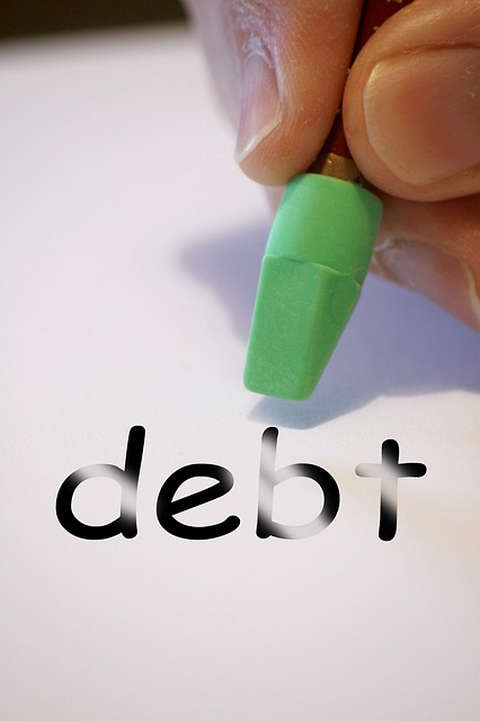 Debt settlement companies reduce debt,
saving you money and becoming debt free
Who is debt settlement for, ideally? People who:
Have high combined credit balances ($10,000 or more)
Do not have the ability to cover monthly minimums, or just barely do
Can safely afford a basic monthly payment (usually around $250)
Have the discipline to meet these payments and not rack up new debt
Do not need a new credit card or major loan in the short-term
Want to save the most money in an ethical fashion, without defaulting or bankruptcy
Debt settlement companies' methods are legal, and ethical. Sometimes we find ourselves in a difficult situation. We want to pay our creditors back, but we just don't have the money to do it. We won't qualify for a debt consolidation loan. Will I have to live with harassment by the companies we owe money to, and the stress of not being able to do anything about it?
How does debt settlement work?
Unlike management and consolidation, debt settlement treats the cause of the problem – the size of the debt. Your debt settlement representative will utilize two tools:
Challenging each debt
Negotiating a reduced debt
Especially when a debt is in collections, there are clear laws about how a collector may proceed. In many cases, the collector does not have the legal right to collect a debt. Your debt settlement representative will identify those and get those debts either canceled or reduced.
But when all parts of a debt have proven legal, the debt settlement representative will negotiate a reduction in the total balance. Creditors are often willing to do this when they fear that the customer may declare personal bankruptcy or continue to not pay until the statute of limitations is reached.
So combining legal challenges with mutual agreement, a debt settlement company can significantly lower the total debt.
What are the advantages of debt settlement?
Saving lots of money on a reduced debt
The savings should exceed the fee owed the company by a lot
Having a clear path to debt freedom
Simplifying the process with only one monthly payment
An opportunity to begin a new financial life
What are the disadvantages of debt settlement?
Your credit score will go down
Settling a debt for less is a negative credit report item
You will have trouble getting loans and credit accounts in the short term
There is a fee for the service based on a percentage of the debt
You may feel uncomfortable paying less than what you know you properly owed
So is debt settlement really ethical and legal?
Absolutely. It is not meant for everyone. But for those who are undergoing financially challenging times, debt settlement may be the perfect solution. The challenging phase of disputing illegal debts is done by lawyers. The negotiated settlement is by mutual agreement.
Of course it is proper to pay your debts in full, if you can. But if you can't, you can proceed to debt settlement without worry. Credit card companies carry insurance precisely to cover debts that they won't be able to collect. If they agree to reduce the debt, that means it makes sense for them as well.
What should I look out for in a debt settlement company?
Reputation and lots of customer satisfaction. This site carefully checks the programs we affiliate with to make sure that their reputation is solid. A company should have a strong Better Business Bureau rating, as well as a preponderance of positive customer feedback on neutral review sites.
Make sure that you have the right to accept or reject a proposed debt settlement before you commit. Make sure that the settlement saves you far more money than the monthly fee that the company requires. Finally, make sure that you have the ability to meet all of the new payments and successfully finish the program.